An always changing curated selection
Enjoy our new releases, cafe-only blends, single origin, house blends and more.
This curated range of coffee features our premium and most loved beans, ensuring every pouch delivered will be your next new favourite.
Have the very best of Ciscos Coffee delivered to your door. Choose weekly, fortnightly or monthly to receive a new selection each time. 
CURATED RANGE
From the best coffee growing regions
ALWAYS CHANGING SELECTION
Our premium and most loved beans
SAVE 10% ON EVERY ORDER
Choose weekly, fortnightly or monthly
ENJOY OUR ROASTERS RANGE SELECTION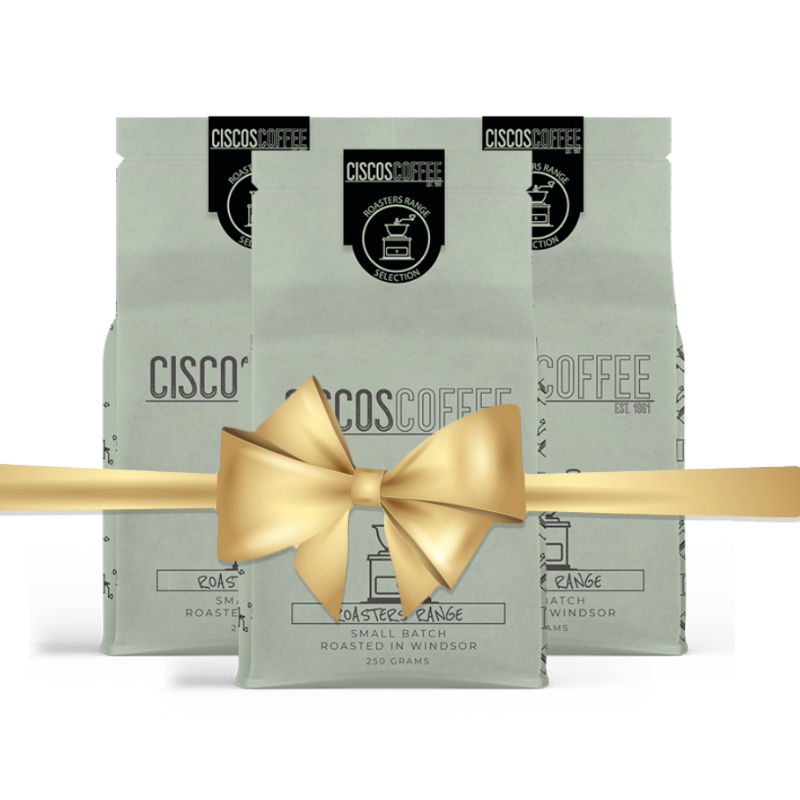 Roasters Range Subscription
Subscription Gift Pack
Give the very best of Ciscos Coffee,
available for 3, 6 or 12 months
$36.45
Select options
Roasters Range
Selection
Receive our roasters pick from the best coffee growing regions around the world
$11.48 – $51.00
Select options
Roasters Range Selection
Taster Pack | 3 x 250grams
Receive our roasters pick from the best coffee growing regions around the world
$36.45 – $40.50
Select options
Roasters Range Selection
Taster Pack | 3 x 500grams
Receive our roasters pick from the best coffee growing regions around the world
$72.90 – $81.00
Select options
Roasters Range
Selection
Receive our roasters pick from the best coffee growing regions around the world
$11.48 – $51.00
Select options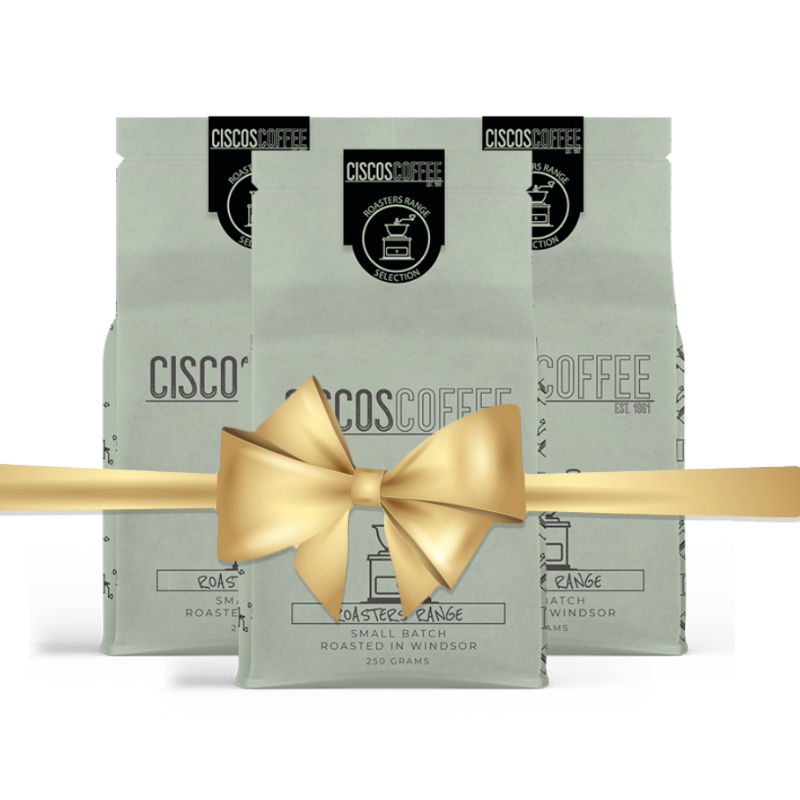 Roasters Range Subscription
Subscription Gift Pack
Give the very best of Ciscos Coffee,
available for 3, 6 or 12 months
$36.45
Select options
EARN COFFEE PERK POINTS ON EVER ORDER
How to earn Coffee Perks
10 Points On Your First Order
Simply join when you place your first order and earn 10 extra Coffee Perks points
1 Point For Every $1 Spent
Earn points on coffee, teas, subscriptions, equipment & gift cards
Bonus Birthday Points
Celebrate your birthday with a bonus gift plus bonus Coffee Perk points
How to redeem Coffee Perks
200 Points = $5 Off
Receive $5 off for every 200 points collected on any online order
Use Points to Save $$
Use your points to save on online orders
Use Points To Send Gift Cards
Use your points to send Gift Card's to loved ones